Virtual Summer Camp 2020: A Success!
One of the best times of year is the short few weeks in the heat of summer when kids come together to enjoy nature. At Friends of Kenilworth Aquatic Gardens, that means summer camp. Birds and bees and lotus and field trips and water parks and hiking trails- you name it, we do it. But, like most things in life right now, things have looked a little different for our campers this year. This spring, as summer camps were being cancelled across the region, we got to work developing a program that could still connect the park to the families who enjoy our camp in a meaningful way without direct, hands-on programming. I have to say, I think we were quite successful! Here's how we did it: 
Every Monday morning, our campers' families met us at the park to pick up a bag full of activities, supplies, and instructions that they'd need for the week's themed activities. The water week kit, for instance, included projects on filtering water, building a watershed, and creating the water cycle in the kitchen.
For animal week, our bag included binoculars and a birding guidebook, an insect net, and a bug jar. And it wouldn't be camp without arts and crafts- origami butterflies, dragonfly magnets, and tie dye t-shirts to name a few. Essentially, we brought the outdoor classroom into the home.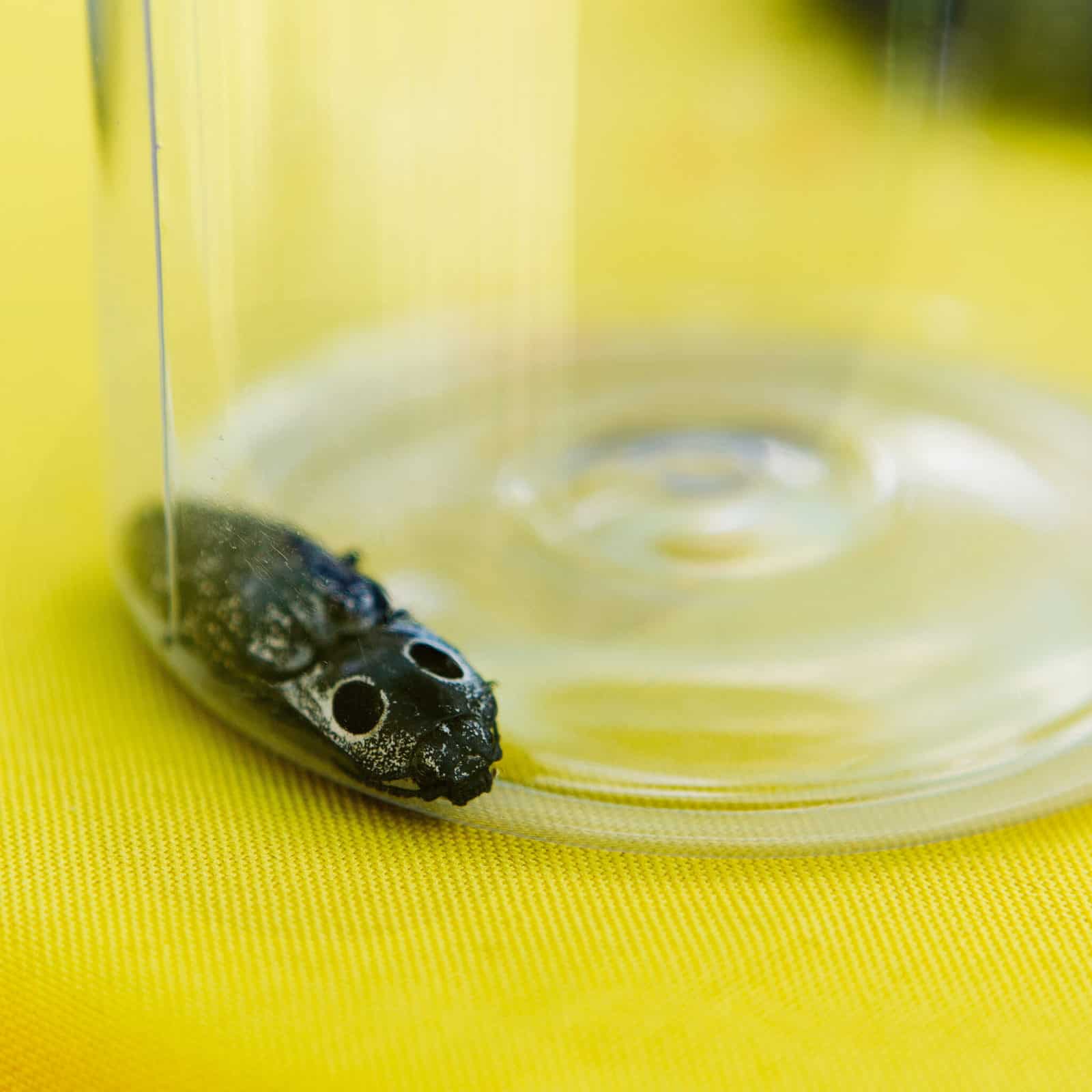 On Tuesdays and Thursdays, our camp came together online. To encourage the camaraderie and fun that comes with summer camp, we started out with a game, moved to short lessons related to the week's theme, and brought in Park Rangers to connect us all back to the park. Campers were enthusiastic and made observations that demonstrated a high level of curiosity and engagement with the natural world. At the end of the call, it was thrilling to have campers ask us to stay on longer (!) and tell us how much they would miss us until the next session.
The best part of the week though was Wednesdays and Saturdays, when campers and their families came to see us at the park and engage in a family activity. One week we provided scavenger hunts and the next week, an insect-finding challenge. It was the first time our campers Caelan and Declan, as well as our staff, had ever seen an Eastern Eyed Click Beetle! 
Many of our families have been with us for years, including the Adebule children. Every time we see their mother, she tells us how much her boys enjoy the activities. The pictures they've shared with us tell it all. It's been an uplifting experience to see these campers and their moms, dads, and younger and older siblings, enjoying the park and learning together. Our campers demonstrated sustained interest and commitment to learning about the natural world around them. And what a beautiful thing that is, wouldn't you say?  
In all of our programming, but especially with our summer camp, we work to address the disparities resulting from America's long history of systemic racism. This year, in order to conform to COVID-19 safety requirements, we doubled our efforts. Our hybrid version of summer camp for children from the predominantly Black neighborhood that surrounds the Gardens was a big success, and we are already looking ahead to next summer! 
Please consider making a gift today to support our continued camp and outdoor education programming at Kenilworth Aquatic Gardens.