Explore Kenilworth Aquatic Gardens
Best known for its annual bloom of exotic lotus and water lilies
Kenilworth Aquatic Gardens is nestled among the tidal marshes of the Anacostia River. Although best known for its annual bloom of exotic lotus and water lilies, it is a tranquil retreat any time of the year.
WELLderness: Outdoor Wellness Series
Friends of Kenilworth Aquatic Gardens is proud to offer our neighbors and the community at large the experience of outdoor wellness at Kenilworth Aquatic Gardens – right in your backyard – with WELLderness: An Outdoor Wellness Series. Try for the first time or continue your practice at yoga, tai chi, forest bathing, painting, and enjoy live music June through October. Additional activities and events include West African and steel band drumming, bird watching, photography and dog pack walks. Check out all that WELLderness has to offer here!
A refreshing and tranquil retreat any time of year, and frequent visitors will observe vast seasonal changes in the landscape.  View Seasonal Guide
Home to a wide variety of native and exotic water-loving plants that transform its ponds into a stunning display during the summer months.  View the Lotus & Lilies
A place of natural beauty that is a favorite destination for amateur and professional photographers alike. View Photography Page
Located in major north-south route for migratory birds traveling between breeding grounds in the north and warm places to spend the winter in the south.  View local birds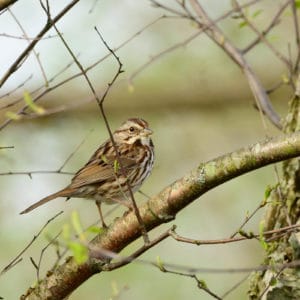 The park has a gorgeous boardwalk that allows visitors to explore the marsh and wetland ecosystem without damaging the native plants and wildlife. View biking & hiking page
Partners with the National Park Service to host special events and celebrations throughout the year.  View our events