9/11 Day of Service: Meet Megan
By: Megan Singleton, AmeriCorps VISTA member
When I graduated from college last year, I was floundering to find a way that I could incorporate my desire to explore, my love of environmental activism, and my burgeoning need to find a job that would make an impact. I came across the Americorps description for Volunteer and Engagement Coordinator in D.C. by accident and after reading (and rereading, because it sounded too good to be true) the job description, immediately set out to apply for the position. Seven months later, here I am and I could not be more proud to be a part of this organization. 
We are a small but mighty team who seek to find ways of bringing the beauty of Kenilworth Aquatic Gardens to the public in an equitable way. In the context of a modern-day plague, this is challenging, but I can tell you that now more than ever, the world is in need of service that supports the communities we call home.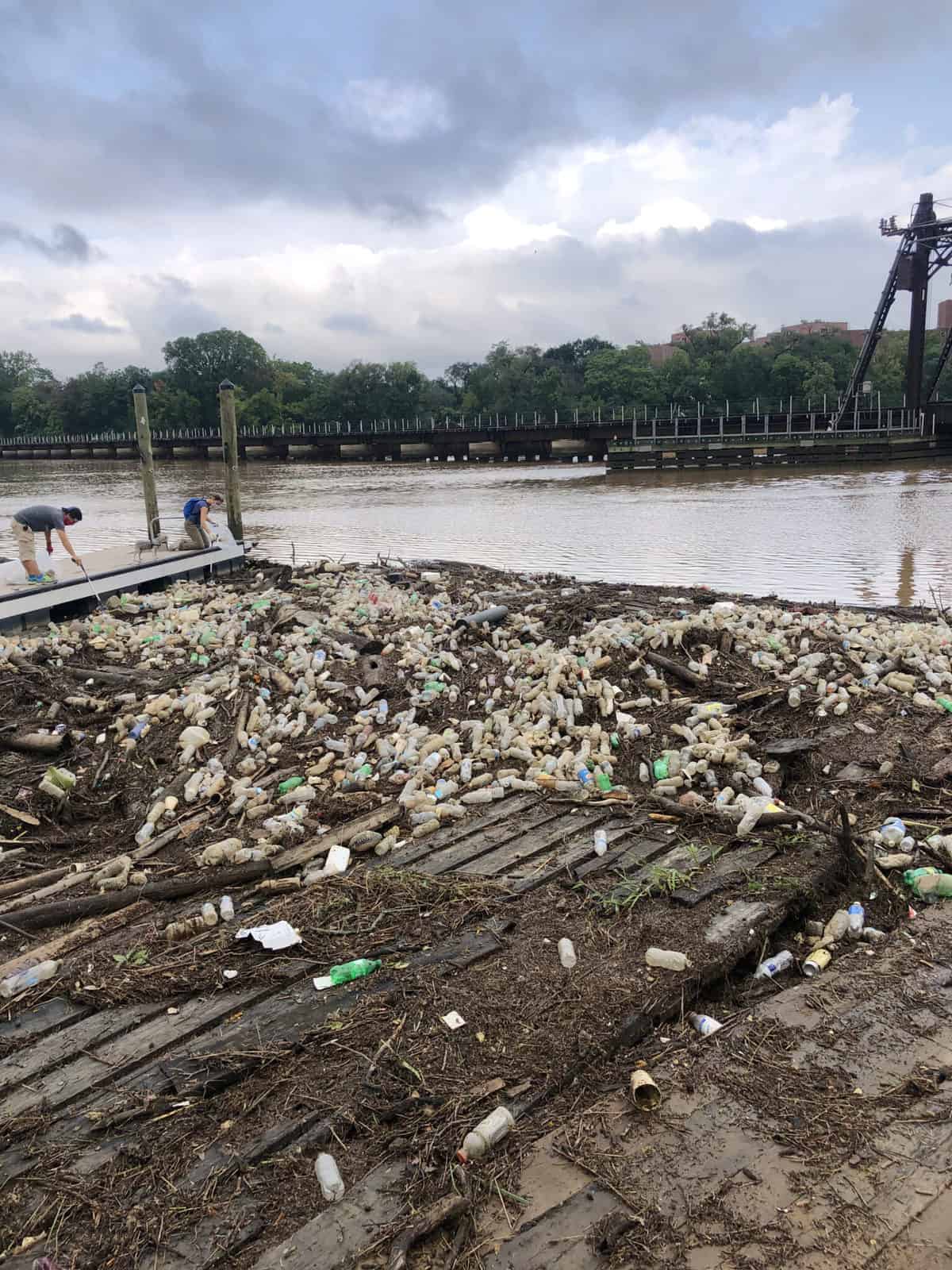 Particularly today, as we remember those we lost on that fateful day, we can put our desire to serve others to work through the 9/11 Day of Service and Remembrance. This means finding the areas in your life that you feel passionate about and dedicating a portion of your time to improving it. For me, most of my passions revolve around environmental activism, so I'm looking at ways I can help make the world a cleaner place by participating in the Anacostia Riverkeeper's Clean Waterways Distance Cleanup at Anacostia Park. The health of the Anacostia River is vital to the plants, animals, and communities that live along its banks. Clean water means healthier wildlife and stronger plants and in turn that means during a heavy rainstorm, the chances of flash floods are reduced dramatically, keeping us safer (though certainly this is not the only benefit of clean waterways!). All of this can be done by making sure the river we walk by every day is free of pollutants and one of the easiest ways we can do that is by picking up the trash we see!
Today we picked up over 550 pounds of baggable trash and of that massive amount, 370 pounds of it was plastic bottles alone! It was a great couple of hours navigating walking on a trash pile and raft (that washed ashore in yesterday's flood and brought with it this massive pile of trash) and getting to know some like-minded people while safely social distancing. If you're interested in doing some service with Anacostia Riverkeeper or with Friends of Kenilworth Aquatic Gardens, there are several service opportunities over the next few weeks. 
It may seem a bit gross to get your hands on trash (old or new), but donning a pair of gloves or grabbing a trash picker is a great way to clean up. That's not the only way you can get involved in giving back to your community though! Below are a few easy ways to (safely) make a difference: 
Pick up trash in your neighborhood

Build a wheelchair ramp for a friend in need (or a stranger!)

Visit a senior or a veteran virtually

Plant a tree or two 

Collect pantry donations for your local food hall

Serve or deliver meals to the hungry

Write a letter of love to a

stranger
Find more ideas here!